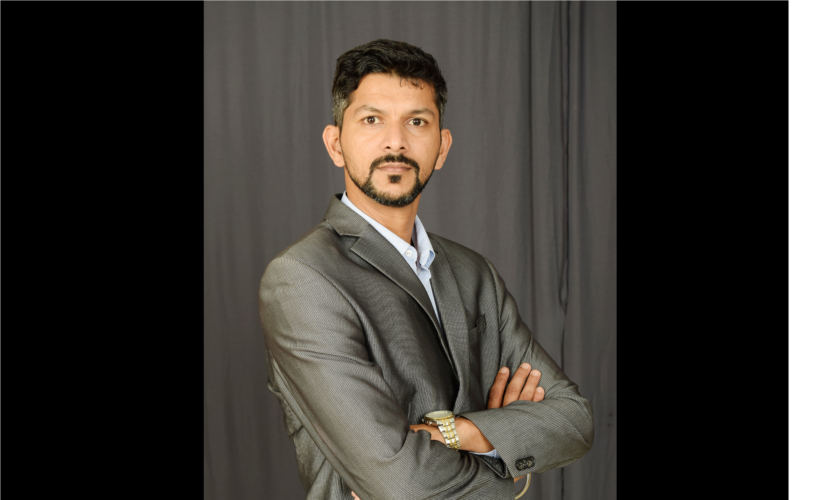 Amol Shirodkar-led Amrova Solar is a pioneer in Goa's solar energy sector
By ANNA FERNANDES
In recent years, the country has witnessed a rapid surge in the residential demand for energy. With conventional sources of energy bound to be depleted in the next centuries, if not decades, an era of sustainable development has been ushered in. The government of India has been advocating solar power generation so that renewables form a sizeable component in the energy mix of the country, leaving the layman curious about solar power generation.
Quenching this curiosity for solar power generation is Amrova Solar. Armed with an effective marketing strategy and a burning passion to make a difference in the Indian power segment, Amol Shirodkar established Amrova Solar in 2013. In his own words, "We started Amrova as a small manufacturing unit for solar water heaters. We got our first order from Arpora for Solar Water Heating Systems, and then the next order from Panjim Residency for FPC pressurised systems. And then there was no turning back. We started with a team of two people, now we have a team of ten involved in providing integrated solar solutions." Amol holds a B-Com degree from S S Dempo College and an MBA from Goa Institute of Management.
A pioneer in Goa's solar energy sector, Amrova Solar has, since inception, has leveraged its reliable relationships, knowledge and advanced experience to bring complete turnkey solar energy solutions and EPC (equipment, procurement and construction) services to its customers.
With stringent quality control measures, reliable products, talented staff and a responsible approach to business, Amrova continues to lead the market in this sector. "In 2016, we opened a branch in Pune, where we have been getting sizable enquiries and a good response," says Amol, adding, "Dynamism, vision and strict adherence to quality have been the secret of our rapid growth."
Amol elaborates on some of the challenges that he faced in the initial years of the business. "People were reluctant to buy our products; they were not sure if they wanted to invest in solar energy. Some of them still are not. It is our duty to convince them about the benefits and educate them on all the misconceptions about solar energy. With the 'Solar Power Policy' being implemented in 2017, people are gradually becoming more open to the concept of renewable energy, and now we are getting 30-40 enquiries every month."
Understanding that customer requirements are varied and each application requires a unique solution, the company's expertise in diverse solar engineering needs, provide a one-stop for delivering the best quality of products and services, apart from unique and timely logistics.
Amrova Solar offers a variety of products, which include solar water heating systems (domestic and commercial), solar panels, heat pumps, industrial batteries and related products and services. With a company portfolio of around 150 projects, Amrova has grown rapidly to become a name synonymous with solar power systems in Goa. Amrova's reputation has been built on sheer passion and a continuous quest to understand its consumers better and focus on providing comprehensive, conscientious and efficient after-sales service.
Speaking about the benefits of solar energy, in comparison to non-renewable sources of energy, he says, "Solar energy offers a reliable source of power. As a green energy, it is beneficial to the environment, producing no pollution. In contrast, other sources of energy produce harmful gas emissions that affect the safety of air, water and soil." Solar energy systems represent an investment in the future of the planet, conserving non-sustainable energy sources and protecting the environment for the next generation.
Once a niche application for a limited market, solar energy has become the fastest growing power source on earth. Stressing on some of the misconceptions that need to be avoided when choosing to invest in solar power, Amol says, "People often confuse daylight hour with sun hour. Sun hour is the specific period of time in the day when we can harvest the most energy out of our solar panels.  The peak harvesting time is usually between 9 am and 5 pm. This doesn't mean that the solar power panel would work only for eight hours. Rather it means, you get eight hours of peak output out of twelve hours of sunshine."
Amol also speaks about how some clients usually underestimate their power consumption when installing a solar power system. Other mistakes that need to be avoided include having unrealistic expectations of solar energy, for example, installing a 100-watt capacity solar panel, and then expecting to run a 600-watt refrigerator on it. It is practically not feasible! Amol also goes on to add that special care needs to be taken when setting up a solar power system, "The solar panel has to be installed in such a way that maximum amount of solar energy is captured and utilised."
Amol also warns against taking up deals that seem too good to be true. "Solar power is an investment that can bring huge profits if utilised properly. Some dealers sell second-hand quality panels at the price of good ones. You need to be fully aware beforehand of what you need to buy with precise specifications. One needs to go through the specifications precisely and ask for the guarantees."
As for the future, Amrova Solar strives to continually and consistently be a customer driven organisation with its core focus being customer satisfaction. Looking ahead, Amol states, "Currently, our business is worth ₹1.2 crore. In the next financial year, we are planning to reach at least ₹4.5 crore. And we are certain that we will achieve that target. We also have other projects in the pipeline, sizable enquiries and orders. Besides this, it is the endeavour of our brand to stay relevant and continue to enrich consumer's lives"
"We started Amrova as a small manufacturing unit for solar water heaters. We got our first order from Arpora for Solar Water Heating Systems, and then the next order from Panjim Residency for FPC pressurised systems. And then there was no turning back"