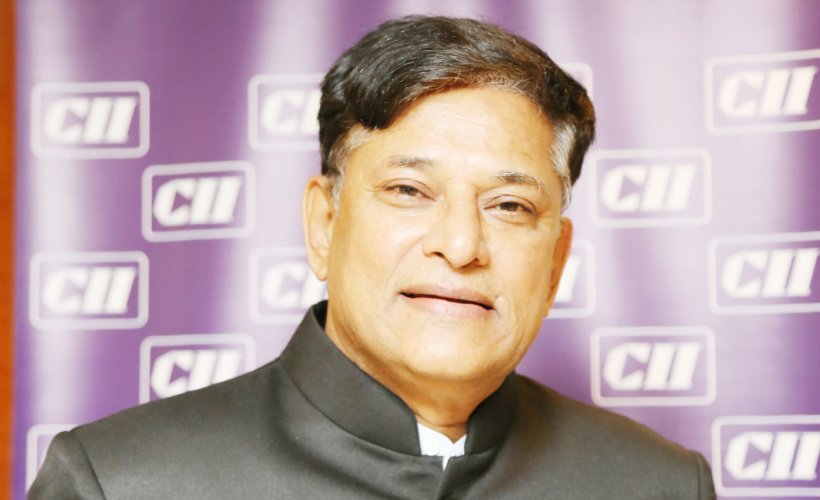 In a bid to promote and develop the coastal and nautical tourism industry in the state, CII Goa Council brings all the stakeholders together
BUSINESS GOA NEWS DESK
CII organised a seminar on nautical tourism recently. The theme was to try and bring all the stakeholders together for developing the coastal and nautical tourism industry. The west coast of India is strategically located and conducive for the development of this sunrise industry with pristine and virgin beaches along the entire coast. Konkan region and Goa being the preferred tourist destination with a well-developed infrastructure and skilled human resource in the hospitality industry is perfectly placed to take the lead in the development of this new vertical. CII Goa has taken the lead to promote nautical tourism in the Goa.
During the inaugural session RAdm Shekhar Mital, Chairman, CII Goa State Council & CMD, Goa Shipyard Ltd said that CII Goa has proposed to explore Goa's available resources and make Goa a preferred destination for nautical tourism.
Kirit Maganlal, Past Chairman, CII Goa State Office & Director and Chief Executive, Magsons Network Pvt Ltd while setting the theme for the seminar, highlighted as to how Goa could become a force in Nautical Tourism. "The seminar will cover the environment concerns in Goa, the framework to developing nautical tourism and pave the way forward," said Maganlal.
Sheo Pratap Singh, Secretary – Tourism, Govt of Goa, stated there has been growth in Goa's tourism activities over the years and also increase in environmental related challenges which needs attention.
Capt Premlal Sirsaikar, Deputy Captain of Ports, Captain of Ports, Goa said that the department is ready and always available to support the industry in the best way it can and he also enumerated the way forward for registration of the boats from the industry. Throughout the sessions, the stakeholders from Goa and outside the state, deliberated on the ways to develop nautical tourism in Goa. They discussed factors like development of infrastructure, and the issues that has been addressed or faced by the persons engaged in nautical tourism activities and all stakeholders. There was also a session on yacht sailing wherein there was a discussion held on how to develop sailing as a sport in Goa; and the need to create awareness in schools and introduce sailing in school curriculum so as to create interest in students on this unique leisure activity
"CII Goa has proposed to explore Goa's available resources and make Goa a preferred destination for nautical tourism"
Kirit Maganlal
CEO, Magsons Group
"The seminar covered the environment concerns in Goa, the framework for developing nautical tourism; and pave the way forward"
Radm Shekhar Mital
Chairman, CII Goa Council