Armed with a decade of experience, Chef Samantha Nunes has made her presence felt in Goa's culinary scene
By ANNA FERNANDES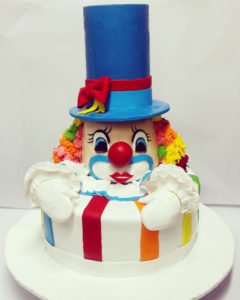 From the outside looking in, being a pastry chef seems like nothing more than a piece of cake. But it's not all fondant, crepes, and crème brulée – make no mistake about it, this is a tough, challenging, and demanding role that only those who are truly dedicated to the craft can survive and thrive in. In a sugary tête-à-tête with Business Goa, Chef Samantha Nunes speaks about the demanding yet rewarding role of being the pastry chef at Goa Marriott Resort & Spa.
Hailing from the beautiful island of Divar, the future chef always harboured a natural inclination toward culinary exploits, spending her early years watching her parents whip up delicious food in the kitchen. "I was born into a family of foodies. Ever since I can remember, cooking and baking have been my passion and first love. I always had a flair for the art and the chef's uniform attracted me from as early as I can remember." She relates her experiences of being busy in the kitchen as a kid, staying up until two in the morning experimenting with different ingredients, crafting new recipes, baking and tinkering them to perfection. A self-proclaimed "chocoholic", Samantha's sweet tooth was another major factor that led her towards a profession in the world of pastries.
Samantha's journey from a foodie to a chef was peppered with inspiration, perspiration, and a whole lot of determination. Armed with a degree in Hotel Management, she was recruited by the Taj where she completed her Management Training Course and graduated with a specialisation in Bakery and Confectionary. She continued working with the Taj for the next two years, after which she moved to the Marriott, where she is currently the pastry chef.
With an impressive portfolio of designer cakes and innovative deserts, and a clientele that includes a sizable number of Bollywood celebrities, Samantha's role as pastry chef involves a deep fascination with the science of ingredients, an insatiable need to create, a vivid imagination that conjures new recipes, and an unflinching dedication to quality. "The preparation of pastries and desserts is as much of a science as it is an art, requiring more precision, technical skill, and scientific knowledge than virtually any other type of cooking," she says, adding, "Moreover, artistic presentation is more important for desserts than for any other part of the meal – people want something that is a feast for their eyes as well as their palates."
Guided by the mantra, "Discipline, focus, hard work, dedication and a positive attitude can help you achieve any goal you set for yourself", Samantha was able to thrive in the highly demanding hospitality industry. Sharing some of the challenges she faced, Samantha says, "This industry is still very male-dominated. Being the only female chef in the kitchen, I had to constantly prove to the team that I was as good as my male peers… if not better. This proved especially tough at the initial stage; when you're just starting off as a trainee, you have to prove yourself the most – that you can handle the job, work double shifts, carry the heavy loads and all the other tough jobs, and handle the pressure."
Working from daybreak into the night, with no rest days for months at a stretch. There were no leniencies afforded to her just because she was a woman, nor did she wish to be treated differently anyway. According to Samantha, all she wanted was the opportunity to prove herself.
Ultimately, doing what she loved to do proved to be the most rewarding and satisfying part of being in the industry.  "I get to share my voice and creativity with so many people, every day, which is an instant gratification. The response that I get from our clients is also a constant source of encouragement and an inspiration to go the extra mile."
With the ever-increasing number of youngsters aspiring to venture into the field of culinary arts, Samantha shares her enthusiasm, saying, "A chef gets to employ his/her creativity to the fullest and come up with enticing creations, making it a very satisfying profession. Anyone willing to pursue a career in this field will definitely find himself or herself very happy." However, Samantha also draws attention to the stark realities of the industry, saying, "The restaurant kitchen is a place that tests every inch of your essence. A
perfectly balanced recipe of hard work, passion and dedication is required. The job requires long hours and patience; it's definitely not easy, you have to be able to give it your hundred per cent every single day!"
A decade into her journey in this industry, Samantha is still excited about what each new day brings. She spends just as much time working tirelessly with her team of ten at the Marriott, as she does crafting new recipes on her off-days at home, doling out the most delicious and creative inventions to come out of an oven to her family. Crediting her sweet success to her family, she says, "It means the world to me knowing that my parents are happy and proud of me and what I do; having their constant support helps me do better and gives me the boost that I require. My family has always encouraged me in all my pursuits and given me the push and support I needed to get to where I am today"