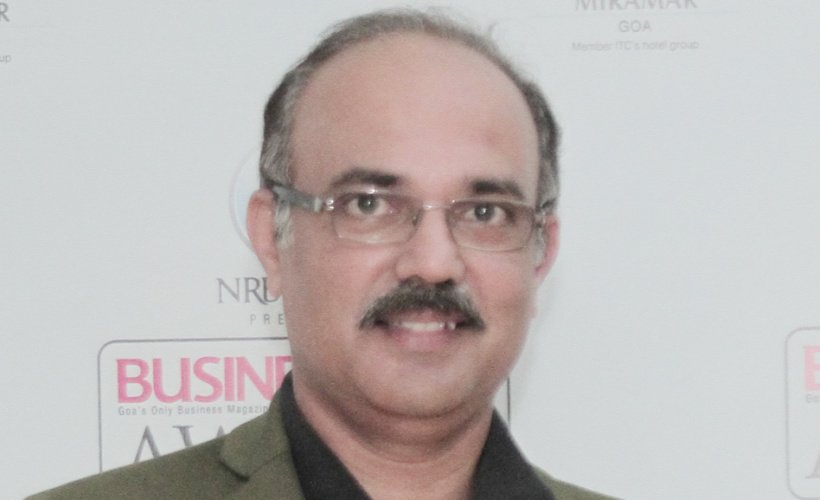 Re-analysing situations from varying "vantage points" will re-open immense potential that can enable the business and social ecosystem to transform and prosper
Cognition and emotion seem to be the two arms that help us think, feel and act. Yet most of the initiatives to transform business, self and society don't taste the required success. In this column, I will explore a few areas based on the consistent and insightful experiences that people have shared with me which need a re-look. Analysing these areas through varying "vantage points" will re-open immense potential that can enable the business and social ecosystem to transform and prosper. To reiterate, the method aims at re-examining the data, facts and events by changing the vantage point.
1)    Ease of Doing Business
A renowned fashion store with a pan-India presence operating in Goa has dozens of employees but hardly anybody interacts proactively with the customers. Most of the time, there is only one payment counter operational, that is often ill-equipped with cash, online payment instruments often malfunction, cashiers are not skilled with people management and so on. The store manager openly admits that the IT inventory system of his store is unreliable so one can predict of at least one major altercation every hour with the customer, resulting in an irreversible waste of time and a dissatisfactory shopping experience. Finally, the customer has to raise his/her voice and/or threaten to call the superiors to get the required attention, speed and ease. This happens because industries / firms / traders / entrepreneurs have applied a traditional mindset in understanding and applying the "Ease of Doing Business" to only facilitating sanctions, loans, permits, registrations, tax holidays and launching the business. However, limitations with regard to service point at a "half-baked ease of doing business". Business is a not a half cycle, it is a complete cycle; so by excluding clients, consumers, and users from the ease of doing business creates certain hollowness. And hence, we hardly reach the immense potential the market always has to offers us. 
Vantage Point
a) Instead of only making the security guard count the walk-ins, analyse the "walk-outs" using the following vantage points – "Time spent", "Purchases made", and "Value of purchases". Such analysis will scale your conversions.
b) Interaction at exit-point is important. The Store Manager should place his most PR efficient member at the exit to focus on those who walked out without shopping or were disappointed due to poor services, delays, etc. This is something religiously practised in the corporate world, through "The Exit interview".
c) The stores have cameras but its watched by security with a sole aim to catch or avoid pilferage either by prospects, customers or employees. This feature is important, but again limiting. Changing the vantage point – imagine if the live data from the security cameras also watched by the marketing /sales or the store manager. Voila! It will provide valuable inputs and insights for scaling the business. Remember, 58% communication is "non-verbal," in fact, one can even use these recordings for on the job training and improvement.
2) Depression
In recent days, the media has been highlighting mental illnesses such as depression, and celebrities have been openly sharing their experiences with depression. The mental illness is no more a taboo topic with a social stigma attached to it. This approach of spreading awareness is well taken, valued and required.
But sometimes our own understanding and maturity about what is depression often gets blurred with momentary disappointment, sadness, loneliness or a passing phase. For example, occurring among 2nd Year MBBS students is a syndrome known as "Medical Students' Disease," also known as Second Year Syndrome or Intern's Syndrome. It is a condition frequently reported in medical students, who perceive themselves to be experiencing the symptoms of a disease that they are studying. The condition is associated with the fear of contracting the disease in question.
Vantage Point
a) Avoid over Diagnosis: There is a world of difference between "prevention and precaution" and "hyper suspicion". We have very limited resources and resource-people to take care of genuine "depression cases" so we need to avoid the false wolf cry, or else those who are in dire need will get easily neglected and deprived. Controlled indulgence in social media, meditation, working for a social cause are excellent expressions and healers for short-term isolation and deprivation.
b) Delay the gratification both for self and others.
Our body is an amazing masterpiece. It has strong healing powers and an ability to be resilient but we sometimes unknowingly destroy our inbuilt immunity. Every time our near and dear ones ask or demand things we try to yield – instantly! The issue is that we are accustomed to instant gratification, and thus we slowly lose the power to hold and face frustration. We want everything immediately whether tangible or intangible. We forget that there is no substitute for hard work and time investment, we lose the ability to cope with ambiguity. It is rightly said that "Success is a lousy teacher".
3) Smart City
The overall understanding of "smart city" somehow seems to be is linked or limited to tech gadgets, constructions, visual beautifications and force-fit architecture. Anything done "digitally" is synonymous for "SMART". Well, it is evident that the world is moving towards digital technology. However, we are moving towards digitisation without grounded wisdom and factoring human behaviour, our social values are not only dangerous but a recipe for disaster. Installing CCTV, having wireless connectivity to convey civic problems, etc is all welcome but without a closed loop cycle and service mechanism in place, it will be reduced to a mere escalation and altercation system.
Vantage Point
a) Ease of Living Index
Just a few days back, our city of Panaji was ranked 99th on the Ease of Living Index and I feel it's a welcome eye-opener for all of us. The civic administration, smart city board and NGOs have to analyse what made us get the 99th rank. I personally feel that a sincere analysis of the rank will provide some diagnostic indicators, so in a way, we have a head start. Smartness is seeing the unseen, hearing the unheard and voicing the unsaid. The city needs both tech and digital smartness and ease of living by ensuring basic needs like good roads, clean water, garbage, waste management, social security, uninterrupted power supply, quality education, recreational facilities, traffic management, and civic services that are provided with excellence, consistency and a fast response and resolution.
b) Avoid reinventing the wheel… channelise KBC and reality shows.
Both the contestants (through their personal video clips)  and the "karma yogis" who were invited every Friday in Season 10 of Kaun Banega Crorepati, have not only projected the inefficiency and/or lack of focus of the government, bureaucrats and industry CSR but have also given solutions to deal with these chronic social issues, what is now required is to give their mission more muscle, money and motivation, so that the wheel they have invented gets the required momentum.
Karma yogi invitees such as the "Robinhood army", Prakash and Mandakini  Amte, Nari Gunjan, Sarbani Das, Ajit Singh and several unsung heroes have given readymade vantage points for action and social transformation.
I conclude with Zig Ziglar's famous quote, "Lack of direction not lack of time is the problem with business and society at large. We all have 24 hour days."Choose the appropriate vantage point for the right direction and transform your business, personal life and society at large. Shubh Deepawali!
The writer is an organisational development and talent analytics consultant. He is also the founder sponsor of Goa CSR Awards. He is the recipient of Limca Book of Records and Business Goa Award. Email:
shahkishorem@gmail.com